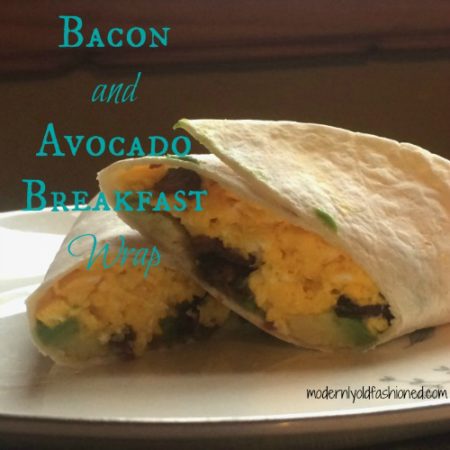 The union of bacon and avocado is nothing short of magical. The salty, warm crunch of the bacon combined with the creamy, cool texture of the avocado is simply amazing. If avocado and bacon got married and had little bacocado babies, my life would be complete.
As I was making breakfast the other day, this idea struck me. Bacon, avocado, and eggs. That just has to be the best breakfast combo ever. I wasn't disappointed. The first morning, I made a fried egg sandwich with bacon and avocado. Divine. Absolutely scrumptious. However, my husband we forgot to get bread so no sammy for me! I couldn't get the craving out  of my mind so I decided to scramble my eggs and make it into a wrap. Oh so delicious!
If you love breakfast, bacon (who doesn't?!), and avocado- you must try this! I promise you, it won't disappoint! (Plus, its super easy!)
Take a warm tortilla,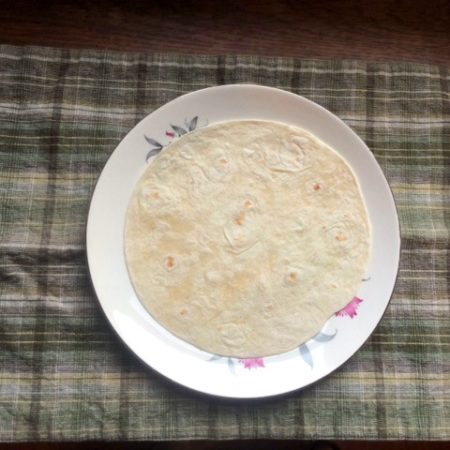 add avocado,
bacon,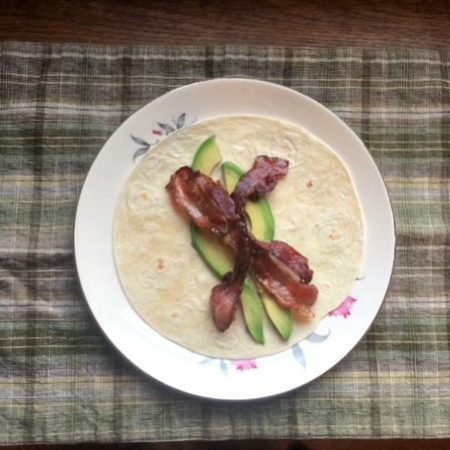 and eggs.
Wrap up and enjoy!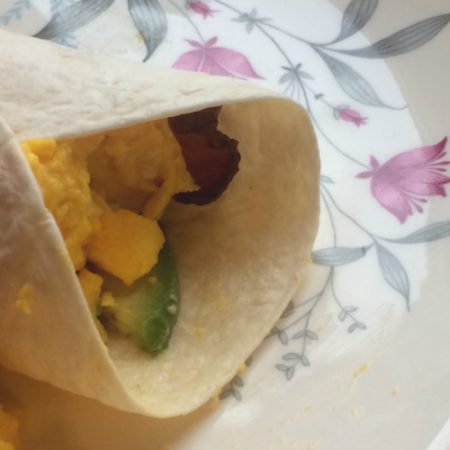 See, wasn't that simple?! Yumm…..
Bacon and Avocado Breakfast Wrap
2 eggs, scrambled
2 pieces of bacon, cooked to your liking
1/3 to 1/2 of a half avocado (or as much as you would like!)
One flour tortilla
Warm tortilla. Slice avocado and place along center of tortilla. Top with cooked bacon. Add cooked eggs. Wrap up and serve warm.

Do you have any favorite bacon/avocado combination recipes?