It has taken awhile but Mother Nature has finally decided to bring winter to Wisconsin! The snow is beautiful, although by the time February rolls around I'm ready for warm weather again!
Alas, we know spring is right around the corner and this is the best time to plan for your upcoming garden!
Ordering seeds always brightens my mood during the doldrums of winter and gets me looking forward to spring again. Plus, if I wait until the last minute (it happens every year…) I get stressed and panicked. This year I am bound and determined to start more seeds and have them all ready and waiting when its "go time".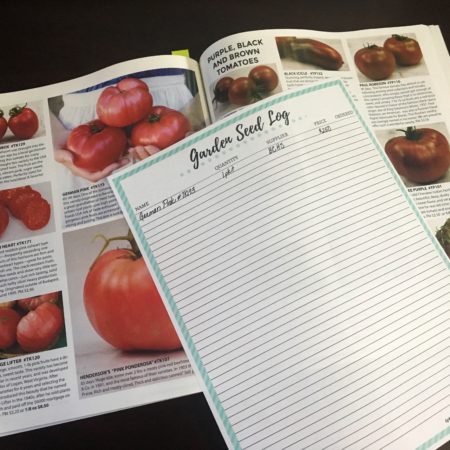 Cue the seed catalogs! This year I ordered a new catalog from Baker Creek Heirloom Seeds and the pictures are absolutely stunning. I could spend hours just flipping through at looking at the pictures.
To help me with my seed planning this year, I created a handy Garden Seed Log. On the log, there is a place to record the name of the seed, how much I ordered, the supplier, price, and when I placed the order. Not only will this keep me more organized (anything helps!) but will also be very useful next year when I plan my garden. With one glance I'll know what I planted this year, the price and where I got it from. That way if I loved a certain seed, I can make sure to get the same thing or if I was not impressed, I can try something different.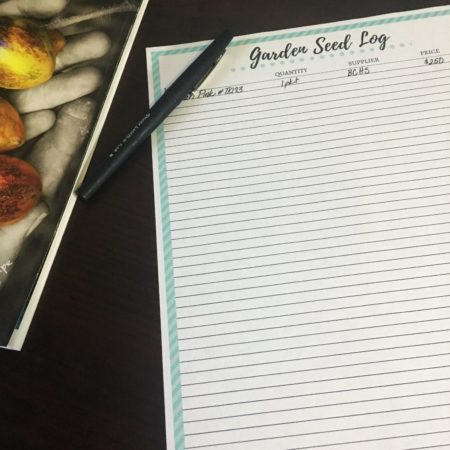 Being my generous self, I want you to have this awesome Garden Seed Log too! Click here to download.
**Bonus** Want this to go in your Happy Planner (I'm still obsessed..!)? That's easy too, just resize the document to 84%, print, cut and punch! (tip: classic Happy Planner pages are 7″x9.25″)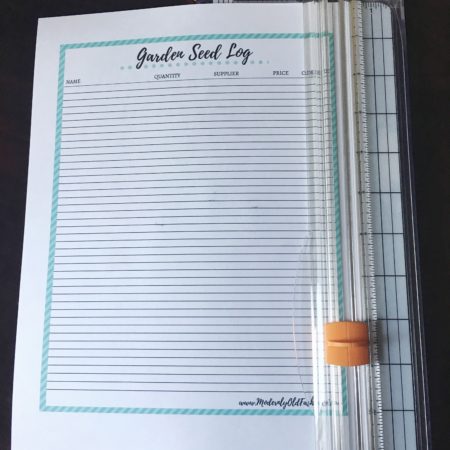 I hope you enjoy this Garden Seed Log printable as much as I do!
Until next time,
Melissa