Last week was quite an eventful week at the "farm". Lots of babies! First off were our new piglets! We planned on getting four of them. That's four, right…?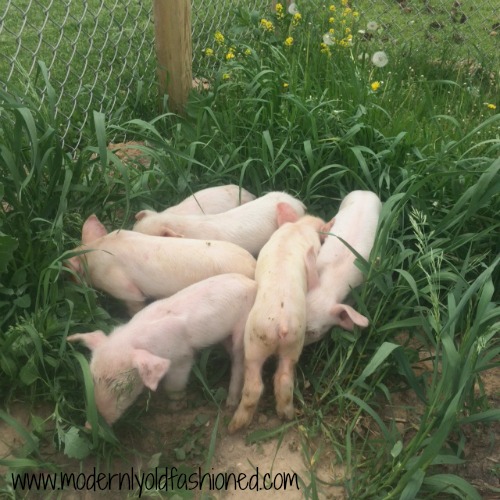 Well…. Okay so we ended up with a couple extra. Can you blame us? Who could resist these little guys?!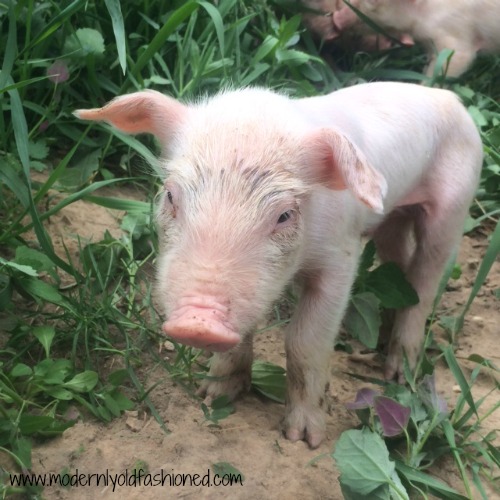 We normally only get two pigs to raise, one for our freezer and one to sell. However, we have had so many people interested in buying one of our pigs that we decided to get a couple extra (and increase the size of the pigpen). I happen to have a great family friend over at Marzhal Prospects in Endeavor who is more than willing to give us a good deal on some pigs. We get the runts, not only do they thrive once they are in a smaller group, they also are typically cheaper. Plus- CUTE!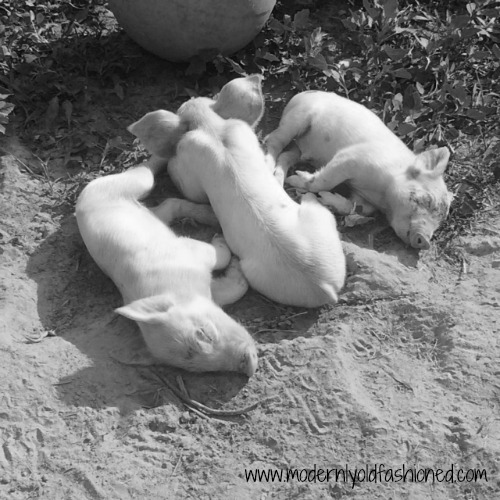 Yes, we do butcher these pigs once they are bigger. How in the world can we do that? I'm not saying I enjoy it. But… guys…. bacon. We love raising these animals and give them a great life. We appreciate their sacrifice and don't take it for granted in the least. But that reality is months away. Right now we will just enjoy these little squeakers!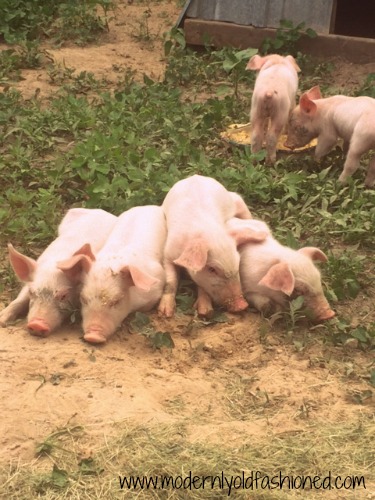 The very  next day we had our first egg hatch in the incubator! We weren't expecting any chicks for a few days but knew a couple were farther along than the others (just didn't think they were that far ahead). Thankfully I looked when I did because the automatic turner was still in there. Took it out along with Little Peep (the boys named her- fingers crossed its a hen) and we had a steady stream of eggs hatching for the rest of the week! We now have 23 little fluffballs that we simply cannot get enough of!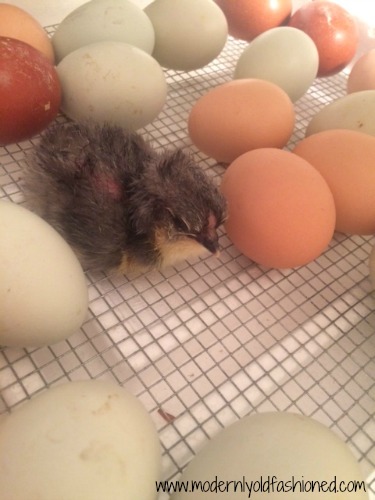 They are all barnyard mix. Some of them we know for sure what they are but most are a guess. Saves us lots of $ and its a great learning tool for the boys, they get to watch the whole process and have seen many eggs hatch. We are hoping we have lots of hens in the mix!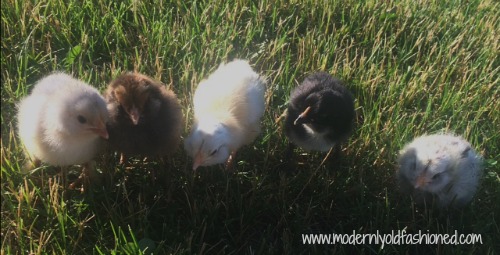 Our oldest son, Eli, finished 1st grade! How is this possible?! He should be about 4 right now… sigh… Kids really do grow up too fast! We are so proud of him!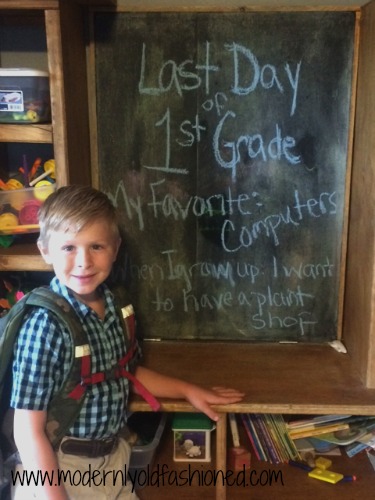 We celebrated my husbands 31st birthday on Friday. It was a great day although rainy. He planned on taking the boys fishing but that ended up getting postponed. We surprised him with a new bow target and new sights for his bow. All set for the fall now! I made his requested birthday cake, Snickers Ice Cream Cake and had his parents over for a yummy dinner (salad bar- great idea Mike!).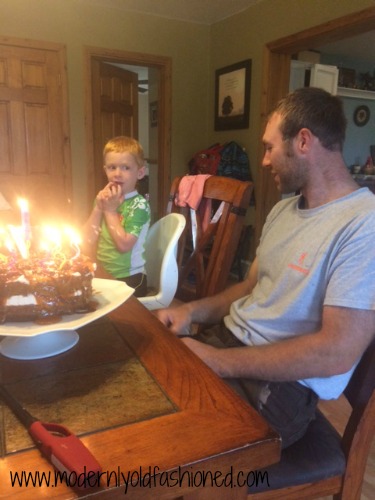 Sunday we had some family over for a little cookout/campfire to celebrate Mike and my little sister Anna's birthdays. It was a great night. Campfire Pictionary was a blast as always. Eli stayed up way too late but he was the King of Pictionary! So fun!
Monday was Memorial Day. Mike and his dad took the boys fishing while I finished up planting the gardens. That's no small feat- we have over 4500 sq feet of garden to plant. I got it done though! I'm so relieved! I now have to work on more mulching and weeding my peas/onions. I'm still a little sore from all of that! I'm not totally done as I will be doing some successive plantings in a couple weeks.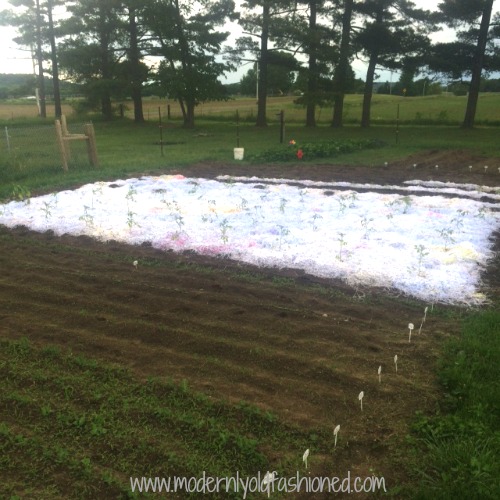 In our upper garden we have strawberries (almost ready!), onions, potatoes, beets, spinach, carrots, radishes, peppers, tomatoes, summer squash/zucchini, lettuce, kale, swiss chard, turnips, parsnips, and peas.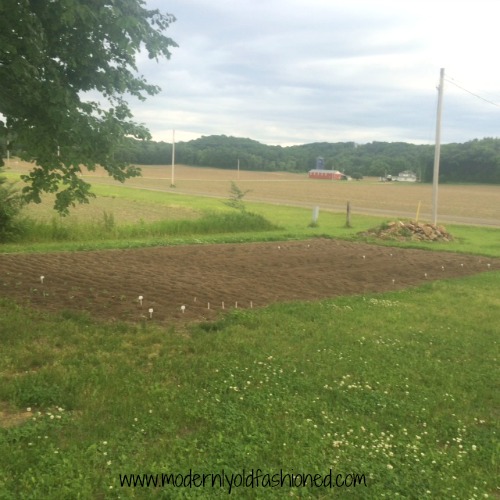 In the lower garden we have cabbage, cauliflower, beans, corn, spaghetti and butternut squash, pumpkins, cucumbers, and sunflowers.
The boys had a blast on the boat! They each caught a couple fish. Eli found out why it's important to get enough sleep and William took a little unintentional swim (gives Mama a heart attack just thinking about it but Mike made sure he was safe).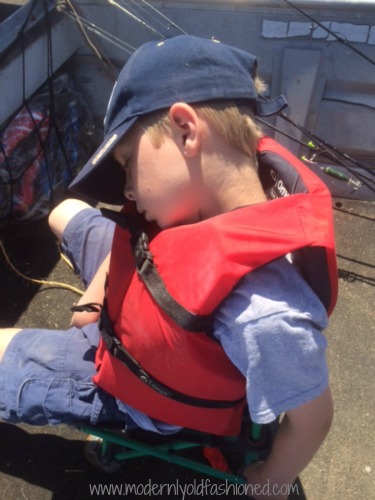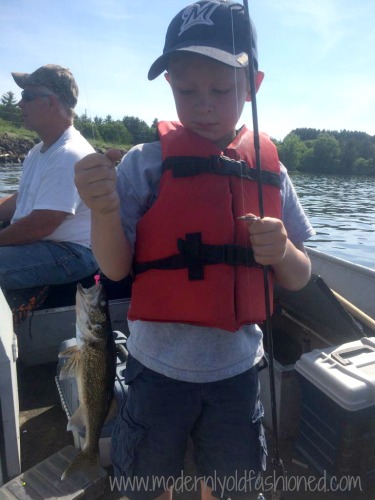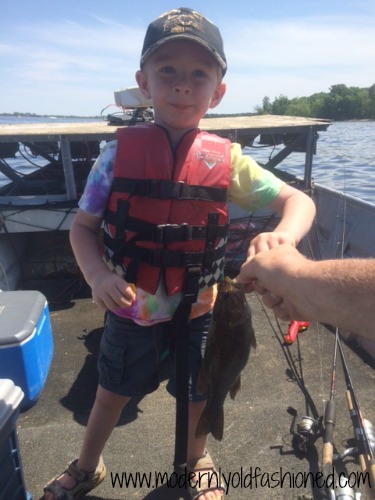 What a great week! (No wonder the blog had to take a back burner for a couple days!)