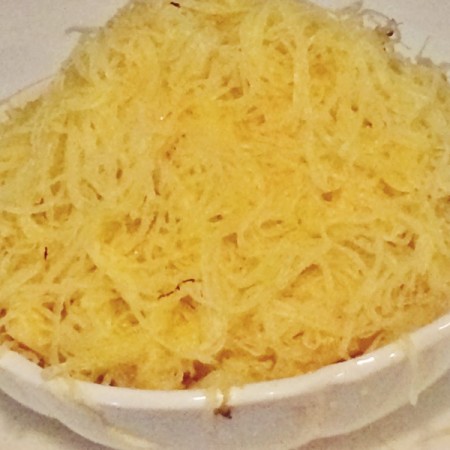 If you are anything like me, your spaghetti squash never actually comes out looking like spaghetti. Did you know the long spaghetti-like strands of the well-named gourd are actually easy to achieve?! I have always ended up with a pile of small stringy pieces of squash, never to get the full effect with long strands of yummy goodness. Until I came across this. I've been doing it all wrong. You do not cut the squash in half, de-seed, and toss in the oven. Nope. Oh, how many squash have I squandered with my foolishness.
Okay… so this is not a life altering discovery. My previous spaghetti squash recipes still tasted good and we never knew the difference. But now we know better and we will not go back to the "old" way again! Just a word of warning- be very careful when slicing the squash, it can be quite slippery and hard to cut! Take your time and use a sharp knife!
Step 1: Wash squash
Step 2: Cut ends off
Step 3: *Carefully* Slice squash into 1-1.5 inch circles.
Step 4: Scoop (or cut) out ONLY the "innards" (goopy seedy part).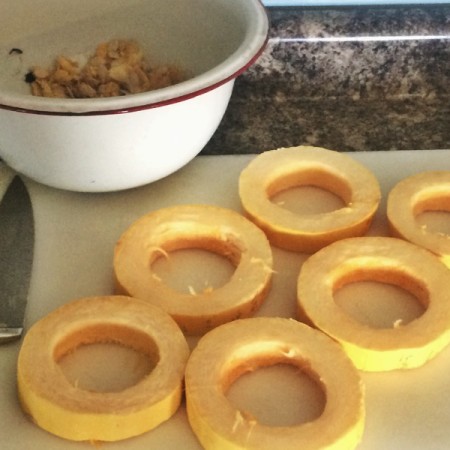 Step 4: Place rings on baking sheet.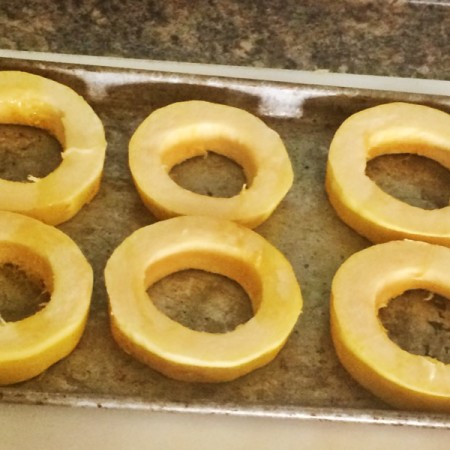 Step 5: Drizzle with a bit of olive or vegetable oil. (Or spray with cooking spray)
Step 6: Roast in 375°F oven until fork tender (about 30 minutes). Make sure the fork goes through easily up near the skin.
Step 7: Let cool enough to be able to handle.
Step 8: Use hands and a fork to peel the skin off. Separate strands carefully with your hands.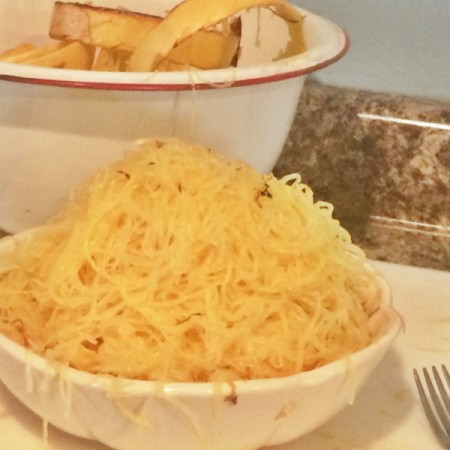 How cool is that!? Use this newfound knowledge to go make my Alfredo Spaghetti Squash recipe! Yum!